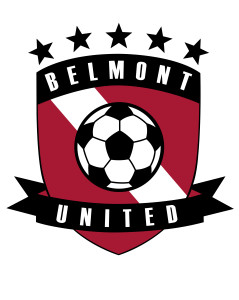 Belmont United Soccer Club Belmont United is dedicated to providing competitive soccer for the youth in Belmont, Redwood Shores and neighboring communities. Our teams range in ages from U8 to U18.The club is staffed by professional coaches and provides a great opportunity for children to develop their soccer skills in a positive environment.
---
District II Cup Fall Tournament Information
Oct 22-23rd: District II Cup U14+
Nov 5th-6th: District II Cup U8-U11
Nov 12-13th: District II Cup U12-U13
Getting ready for the DII fall cup? Go to BUSC's DII Cup webpage for links to game schedules, field maps, guidelines for players, and information about the Morgan Hill Soccer Complex.
---
Spring 2017 Season Tryouts
For players born between 2005 and 2010, Belmont United tryouts for the spring 2017 season will take place in November.  For players born in 2004 and earlier, please contact our Director of Coaching, Richard Williams (doc.busc@gmail.com) to arrange a tryout with a current team in October or November. 
4-5:30 pm - 2010, 2009, 2008 boys and girls
6-7:30 pm - 2007, 2006, 2005 boys and girls. 
Monday, Nov 14th and Wednesday, Nov 16th - Belmont Sports Complex 
Registration opens soon
Would you like to make a tax-deductible donation to the club? Donate now!