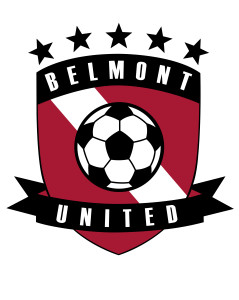 Belmont United Soccer Club Belmont United is dedicated to providing competitive soccer for the youth in Belmont, Redwood Shores and neighboring communities. Our teams range in ages from U8 to U18.The club is staffed by professional coaches and provides a great opportunity for children to develop their soccer skills in a positive environment.
---
Belmont United Soccer Academy
Belmont United Soccer Club's year-round youth soccer academies are open to children 5 to 10 years old looking to develop their skills and to prepare for competitive soccer. Through the academy programs, children develop a wide range of fundamental soccer skills including dribbling, passing and shooting.
Session 1 - January/February
Session 2 - March/April
Session 3 - May/June
Session 4 - September/October
Session 5 - November/December
---
Spring 2017 Season Tryouts
If you missed November tryouts for the Spring 2017 season and are interested in joining Belmont United Soccer Club, please register for a 'Rolling Tryout' https://go.teamsnap.com/forms/45966 and our Director of Coaching will contact you to set up an evaluation.
Would you like to make a tax-deductible donation to the club? Donate now!