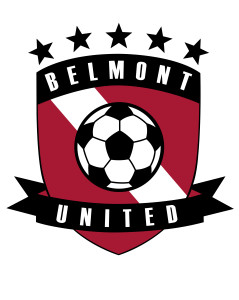 Belmont United Soccer Club Belmont United is dedicated to providing competitive soccer for the youth in Belmont, Redwood Shores and neighboring communities. Our teams range in ages from U7 to U19.The club is staffed by professional coaches and provides a great opportunity for children to develop their soccer skills in a positive environment.
---
Tryouts for Spring 2018 Season
Club tryouts will be held on November 13th and 15th at Belmont Sports Complex for boys and girls aged 2011-2007 (see times below). For boys and girls born in 2006 or older please contact our Director of Coaching, Richard Williams (doc.busc@gmail.com), to arrange a tryout. 
4-530pm: Boys born in 2011 & 2010, Girls born in 2011, 2010, 2009
530-7pm: Boys born in 2009, 2008 & 2007, Girls born in 2008 & 2007
 Please arrive 20 minutes before to check in for the tryout. Wear cleats, shin guards and bring a ball and a water bottle.
Tryouts for players moving between competitive teams occur in the May-June tryout window only. If you are new to competitive club soccer (for example, currently playing AYSO) or have moved from outside the area and would like to join a team for the Spring season, your child can be evaluated at our November tryout or team practices. If you would like to transfer from another competitive club to Belmont United outside of the May-June tryout window, please contact our Director of Coaching, Rich Williams (doc.busc@gmail.com).
Players of all ages should register online prior to attending the 
tryout
 -
REGISTER HERE
---
BUSC Fall Information
August 14th - All Parent Meeting (2 identical sessions 5-6pm or 6-7pm at BSC - mandatory for new parents and recommended for all parents)
August 15th - Fall Practice Begins 
August 26th - Opening weekend for most teams 
August 27th - Photo Day all teams
October 21st-22nd - D2 Cup U14-U19
November 4th-5th D2 Cup U8-U11
November 11th-12th D2 Cup U12-U13
Questions? doc.busc@gmail.com
#belmontunitedway
---
Belmont United Soccer Academy
Session 5 Registration is open now (Oct 25th - Dec 2nd)
Belmont United Soccer Club's year-round youth soccer academies are open to children 5 to 10 years old looking to develop their skills and to prepare for competitive soccer. Through the academy programs, children develop a wide range of fundamental soccer skills including dribbling, passing and shooting.
Session 1 - January/February
Session 2 - March/April
Session 3 - May/June
Session 4 - September/October
Would you like to make a tax-deductible donation to the club? Donate now!