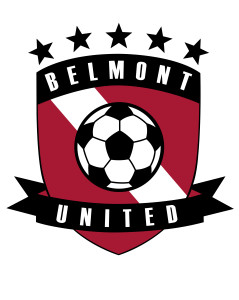 Belmont United Soccer Club Belmont United is dedicated to providing competitive soccer for the youth in Belmont, Redwood Shores and neighboring communities. Our teams range in ages from U8 to U18.The club is staffed by professional coaches and provides a great opportunity for children to develop their soccer skills in a positive environment.
---
Fall Fundraising Event on Picture Day
Join us at the First Annual BUSC Fall Fun(draising) Event!!!
Sunday August 28th, 11:30am-5:30pm
Belmont Sports Complex
During the club Team Photo Day
Come join us for contests, drawings, Jamba Juice, and friends!
---
Belmont United Fall Sparks Academy
Register now for Belmont United's Fall Sparks Academy
September 14th and goes through Friday, October 21st.
Wednesdays/Fridays from 4-5:15pm
Marlin Park in RWC
---
Fall 2016 Practice Schedule
Belmont United Families, the fall team practice schedule is available now at http://belmontunited.net/schedule/. The times/day for goalie and skills clinics will be available soon.
Season schedule
August 15th: First week of practice
August 27th: 1st game weekend
August 28th: PICTURE DAY and Fall Fundraising Event
August 31st: Club-wide parent meeting, Belmont Sports Complex
5-6PM All Girls age groups ~ 6PM-7PM U8-U11 (2009-2006) ~ 7PM-8PM U12+ (2005+)
(come to one of the three times)
Oct 22-23rd: District II Cup U14+
Nov 5th-6th: District II Cup U8-U11
Nov 12-13th: District II Cup U12-U13
---
Would you like to make a tax-deductible donation to the club? Donate now!


Please email busc.marketing@gmail.com if you would like to update your email address in Belmont United's MailChimp list.