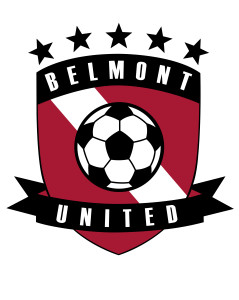 Belmont United Soccer Club Belmont United is dedicated to providing competitive soccer for the youth in Belmont, Redwood Shores and neighboring communities. Our teams range in ages from U7 to U19.The club is staffed by professional coaches and provides a great opportunity for children to develop their soccer skills in a positive environment.
---
BELMONT UNITED NIGHT AT THE QUAKES!
Our annual night at the Quakes will be Sat March 31st, 4:45pm vs NYCFC.
Please use
this link
to purchase tickets for yourself, friends, family, neighbors etc in our discounted section ($30 each ticket) by March 16th at 11:59pm (Pacific time).
URL:   https://www.emailmeform.com/builder/form/60ZSAYt39ky649Ll4NicPcI6O
A random drawing will be held for 11 lucky players (age 6-11) to walk onto the field with the Quakes as escorts.   Purchase early, don't miss out!
---
Belmont United Soccer Academy
Belmont United Soccer Club's year-round youth soccer academies are open to children 5 to 10 years old looking to develop their skills and to prepare for competitive soccer. Through the academy programs, children develop a wide range of fundamental soccer skills including dribbling, passing and shooting.
Session 2 - March/April
Session 3 - May/June
Session 4 - September/October
Session 5 - October/December
---
BUSC Spring Information
Early-Feb - Team Rosters Announced
Mid-February - Practice schedule released
February 26th - Spring Practice Begins (NorCal teams)
March 5th - All Parent Meeting (2 identical sessions 5-6pm or 6-7pm at BSC - mandatory for new parents and recommended for all parents)
March 6th - Spring Practice Begins (CCSL teams)
March 10th - Opening weekend NorCal teams
March 24th - Opening weekend CCSL teams
June 3rd & 4th - D2 Cup U8-U12
June 10th & 11th - D2 Cup U13-U19
Questions? doc.busc@gmail.com
#belmontunitedway
---
Summer Camp Program
Summer Camp Dates 2018 (Marlin Park, Redwood Shores)
June 18th-23rd, June 25th-June 29th, July 23rd-27th, July 30th-Aug 3rd, Aug 6th-10th
Registration will open in March
Belmont United Soccer Club offers camps each year for all children, regardless of whether they are associated with our club, to past and present players, future players and children throughout our surrounding community.  We provide a broad range of training services for players of all ability and ages throughout the year. Led by a team of qualified and experienced professional Belmont United coaches, delivering a challenging, fun education soccer experience for our young soccer players.  Each program is designed specifically to suit a player's ability and desired level of learning.  All kids age 5+ welcome. 
Sign-up options for each week: 1. Full Day 9am-3pm ($275), 2. Half-Day 9am-12pm ($195), 3. Afternoon Games 1-3pm ($30 per day).
Afternoon games are fun soccer based games & small-sided soccer games offered in the afternoon on camp. Players can sign-up and attend from 1-3pm and just play!
Would you like to make a tax-deductible donation to the club? Donate now!